The Guildhall Northampton at the  Mayors Christmas party
---
Workbridge Christmas fair ST Andrews Healthcare 2nd December 2017
---
Northampton Changemaker awards Monday 16th Oct 2107
---
Thank you Tesco stores for supplying are water in Northampton
---
After a fabulous performance at Cynthia Spencer hospice
---
Tesco's stores is now supplying water bottles to Singing 4 breathing classes. Thank you for your support
---
The performance at the University of Northampton's Occupational therapy conference  September 23rd " I AM MAD"James and Chris talk another great performance
---
Our first Harmonica session in August and the only one in the UK designed for respiratory conditions
https://www.facebook.com/copdsingers/?ref=bookmarks#
---
Collect your Waitrose tokes throughout September 2017
---
This was for you Andy K.your favourite – R.I. P 
---
Harmonica class in action AUG 2017
---
The first harmonica class went down amazingly book in to the next one 
---
We are Starting a new Harmonica class especially designed for respiratory conditions 23rd August 2017 2:30 – 3:30 at Parklands community centre
We are taking bookings for Wednesday August 23rd. 14:30-15:30 at Parklands community centre. We have limited numbers to take park in this session. The Harmonica is another tool to help us breathe better. You will need to buy a diatonic harmonica in the Key of C major. Folk or blues 
These are cheap on the internet but please do not get a second hand one or share. Please email me for more information james@Singing4breathing.co.uk for more information
---
We attended the BBC Songs of Praise in Northampton at all saints church Sunday the 6th August 2017 and had a great time 
---
Singing 4 breathing mentioned in the NQ Magazine JULY/AUG edition http://www.nenequirer.com a fantastic story
---
Singing 4 breathing has been mentioned in the national magazine OT News July 2017
---
19th July James is live on BBC Radio Northampton with Helen Blaby talking about winning Singing 4 breathing's latest award The Northampton community award 2017
---
12th and 19th July Singing 4 breathing patron Alison Roddy covers Chris whilst he is on holidays 
---
28th June 2017 -Singing 4 Breathing's 2nd birthday party
---
---
Twitter trending 2nd in the UK at this point behind the heat wave
---
---
---
Singing at the International Conference centre in Birmingham at the National Occupational Therapy Conference. A truly amazing day #COT2017  19th June 2017
---
Our weekly Corby class is doing well every Wednesday at 10:30 at the Lab in the Cube
---
New banners arrived 
---
Another fantastic day out at the London Royal Festival Hall on the Southbank 06/06/2017
---
ANOTHER Performance at the Derngate 12th June 2017
---
Watch our latest emotive performance at Voluntary Impact Northamptonshire's annual "Celebrate Northamptonshire Concert" held at The Derngate Theatre
---
 James Wyatt received a Heart of the Community award 2017 for his contribution to Northampton with this pioneering Singing 4 Breathing group 09/05/2017
---
Keep your tokens and put them in the Waitrose store in kingsthorpe please, all throughout April 2017
---
Film crew follow us about for the day at the class on 29th March  2017
---
We have a new class starting soon in Corby, Northampton-shire watch social media and website for more details.
---
One of the many benefits especially for S4B, Occupational Therapy Assessments starting this week, we are working in collaboration with the University of Northampton OT Department for more details please contact Debbie Hewson contact details below
---
Another Fantastic Class today at Parklands Community Centre over 60 people making fantastic sounds (15/02/2017)
---
Back to normal after the festive period and what a fantastic turn out and lovely to see everyone back, also a big welcome to the new people who joined the group today. (11/01/2017)
---
The last class of the year brought nearly 70 people to the class on Wednesday 21/12/2016 what a way to finish such a massive year for singing 4 breathing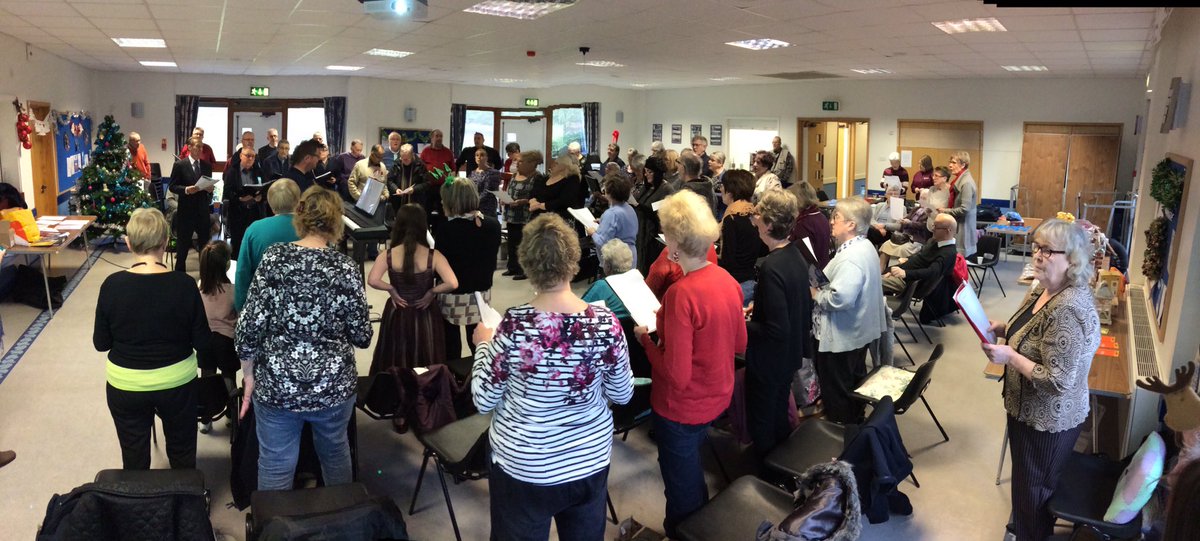 ---
After busy few weeks back at base 07/12/2016 for a practice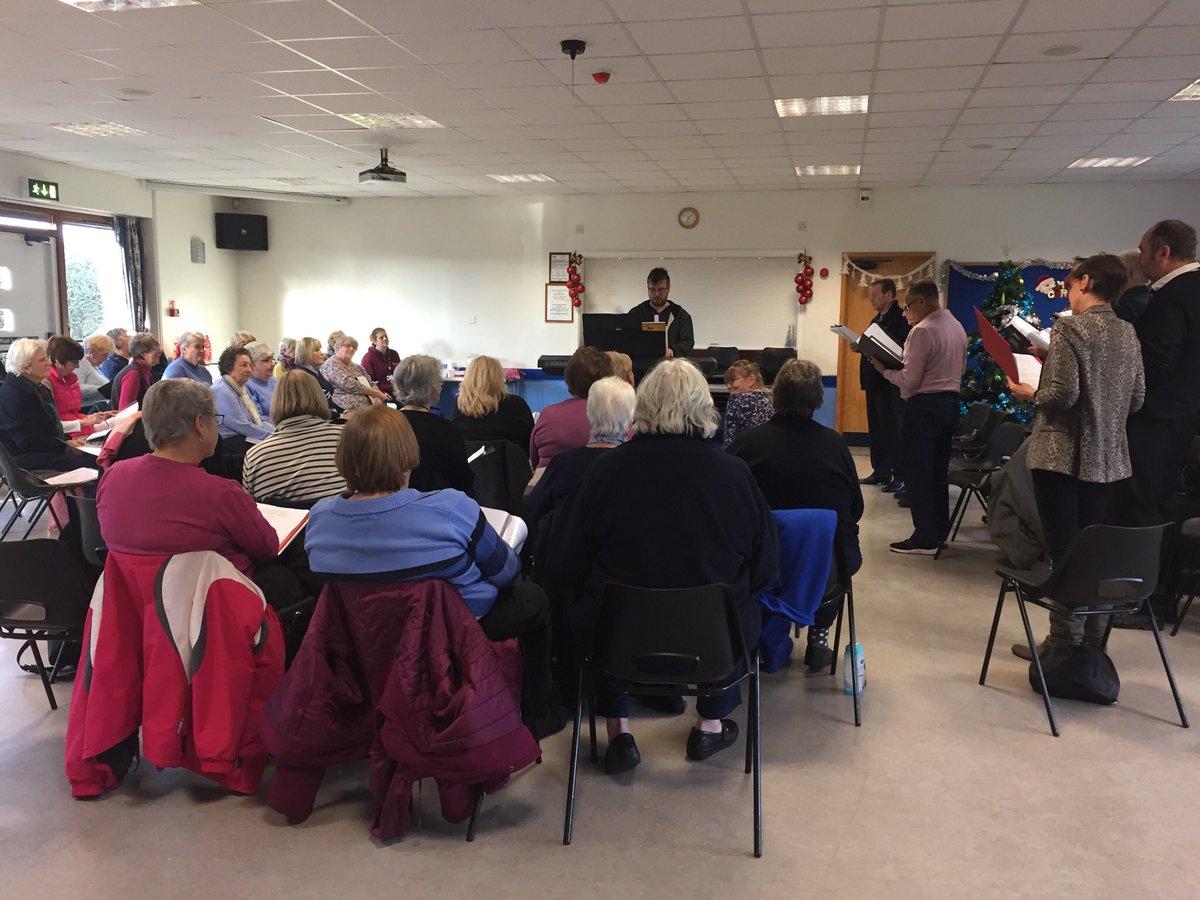 ---
This week on the Tour, we visited Bethany Homestead Nursing home and shared the Christmas spirit. o6/12/16. Fantastic sing a long session with half of the singing 4 breathing choir available. Awesome.
This week 30th November 2016 after our normal pactice at parklands community centre we went to St Christophers residential home in Northampton to spread some Christmas spirit.
World COPD day was celebrated in style, with the help from Interntional Opera Singer Alison Roddy singing like an angel with international ballroom dancer Andrzej Mialkowski and Tina Kitchener (from Step by Step dance studio).
Also a big thank you to Skinner and all of the other skinners that made this day a very very special day. Awesome day.
Thank you St Andrews Healthcare for having us at this years amazing Ti Conference 10/11/16
Joined by Jess & Fin ballroom dancers putting extra sparkle into November 2nd singing class as they danced around whilst we sang.
We have made it into the OT news (September 2016) again for the fourth time in just over a year, totally awesome ,see the media section on this website to see the article.
It was great to report back on Saturday 17th September 2016, after previously winning Northampton Soup. A fantastic community based project (@NorthamptonSoup) 
Show your support for the 'Singing 4 Breathing' with this super cosy everyday fleece.Or wearing our official wristband that comes in an eye-catching blue colour and features our 'Singing 4 Breathing' logo. Contact for more details
Pictures of VIN "Celebrate Northamptonshire" Derngate Concert – opened by our group
Happy 1st Birthday Singing 4 Breathing
Getting ready to start our anniversary with a letter from HM Queen
Singing 4 Breathing wins Northampton soup presentation
Singing 4 Breathing wins community champions award from national building firm Persimmon homes
Occupational Therapy student gets changemaker student of the year award for starting Singing 4 Breathing.

University of Northampton
Students training to be occupational therapists set up singing sessions to help patients with breathing difficulties in Northampton
Students from the University of Northampton's School of Health are working with patients living with Chronic Obstructive Pulmonary Disease (COPD) to offer singing sessions – which have been shown to offer both physical and mental benefits.